Chief Editor and Publisher
Agnieszka Czarkowska-Krupa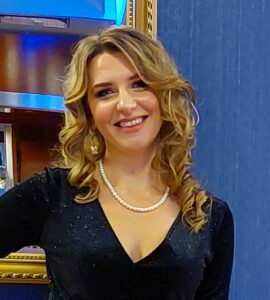 Ph.D. degree from Jagiellonian University, author of the book "Paraboliczność w polskiej prozie historycznej lat 1956 to 1989" (Semper, 2014). Co-author and editor of the book "Twarze i Maski. Ostatni wielcy kochankowie kina" (E-bookowo, 2021). A fan of cinema and literature. She has written in collective books: "Podmiot w literaturze polskiej po 1989. Antropologiczne aspekty konstrukcji", edited by Żaneta Nalewajk, (Elipsa, 2011) and "Etyka i Literatura", edited by Anna Głąb (Semper, 2014).
She has had prestigious publications for the Polish Academy of Sciences ("Ruch Literacki"), articles in academic journals ("Tekstualia", "Zeszyty Naukowe KUL"), art periodicals ("FA-art") and online portals. She worked as an academic lecturer at the Institute of Media and Journalism at the Wyższa Szkoła Humanistyczna, where she also was a thesis supervisor and reviewer. Privately, she is a mother of Sebastian and Olga.
Regular Editorial Contributors
Hanna Bielecka
A film scholar and archivist by training. She has written festival reports and reviews for film websites. Her favorite film genre is horror movies and thrillers. She has a weakness for film classics and stars of old cinema.
Aleksander Biegała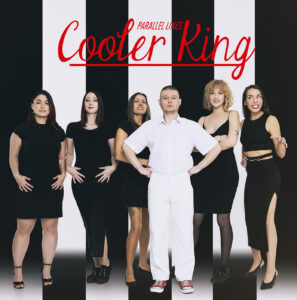 Graduate of the University of Lodz in Social Pedagogy and Journalism and Social Communication. Fascinated by cinema and music to such an extent that, together with some of his closest friends, he transfers selected films to the musical plane. Since 2014, he has been publishing reviews for the "Łódzki Plaster". He most appreciates movies from the 1960s and 1970s, with a particular focus on Japanese cinema, French cinema and the James Bond series. "Woman in the the Dunes", directed by Hiroshi Teshigahara, is his favorite film.
Kamil Smoczyński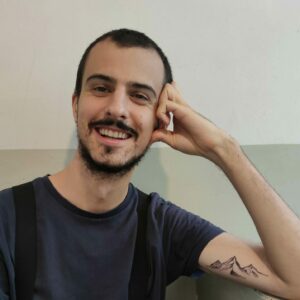 He has a (nearly) master's degree in Film Studies and International Relations. He is writing his master's degree in Film Studies about Japanese documentary film, which became his main area of interest for a while. In the cinema he looks for relevant stories, social activism and breaking taboos. He is the author of several publications on cinema, co-organizer of the Japanese Film Forum conference and co-founder of the instagram account springboard_.
Dorota Wituła
She divides her life between two cities – Lodz and Poznan. A graduate of journalism, currently – a student of film studies. Her area of interest is mainly Polish documentary film, to which she decided to devote her master's thesis.
Karolina Chmiel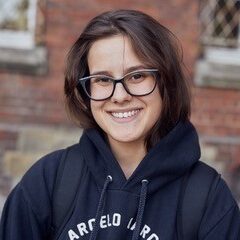 A student of the Wrocław Mastershot Film School, a graduate of the Witold Lutosławski State Music School of the First Degree in Nysa, appeared as an episodist in the film "My Wonderful Life" by Lukasz Grzegorzek. "My wonderful life" by Lukasz Grzegorzek. Her favorite director is Quentin Tarantino, she spends most of her free time at the cinema, and in the moments between screenings she trains Brazilian jiu-jitsu.
Sylwia Karnas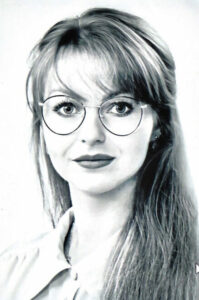 Master's degree in Polish literature, linguist, film scholar, graduate of the University of Wroclaw. She is interested in the period of positivism and modernism in Polish and world literature. She devoted her master's thesis to the journeys made during this period by the envoys of "Tygodnik Ilustrowany". She loves reading 19th-century novels and exploring their film adaptations.
Damian Kaźmierczak
A fan of pop culture, trying to find his place in it. In cinema, particularly fascinated by the period of the 1980s and 1990s. A fan of the prose of Bret Easton Ellis. Currently working on his first book.
Contact: starekino@oldcamera.pl
Logo design: Michal Piętoń
Website design and development: Łukasz Krupa
ISSN 2543-4020
Portal entered in the Register of Journals and Periodicals under Reg. no. Pr. 3003
Regional Court in Cracow, 1st Civil Division
Publisher: Agnieszka Czarkowska-Krupa
Place of Issue: Krakow
It is forbidden to copy the whole or parts of texts without the permission of Publisher