The Best French Actors – 20 Greatest Actors from France
Actors from France have won the hearts of audiences around the world since the early days of cinema. Here are the top 20 French cinema stars.
1. Jean Gabin (1904 – 1976)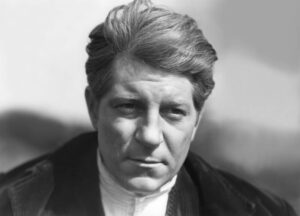 Jean Gabin is a legend of French acting and a cultural phenomenon. Completely self-taught with no formal education (he finished his education at the age of 13), he began his career on the stage. He performed at the famous Moulin Rouge, and made his film debut in 1930. He created his most outstanding creations in the works of Jean Renoir: "Grand Illusion" (1937) and "The Human Beast" (1938), as well as in the paintings of Marcel Carné: "Port of Shadows" (1938) and "Le Jour se Lève" (1938).
He created a distinctive type of hero: a man of the people, with a strong character and at the same time the characteristics of a tragic loner. After the war, he often played the roles of leaders of the criminal world and successfully acted in comedies. We can mention his creations in such films as "Touchez Pas au Grisbi", "The Crossing of Paris" and "Archimède, le clochard".
2. Jean Marais (1913 – 1998)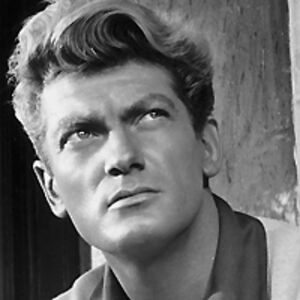 Jean Marais is a French actor who starred in many films, beginning his career with the works of Jean Cocteau. However, he created his most famous creations in cloak-and-dagger cinema, becoming an icon of the genre. "King on Horseback" (1958), "Le Bossu" (1959), "Captain Blood" (1960) or "The Iron Mask" are his showpiece creations. The second pole of Marais' acting specialty became Andre Hunebelle's series of Fantomas films. Of late, the actor's roles in "Les Misérables" (1995) by C. Lelouch and "Stealing Beauty" (1996) by B. Bertolucci attracted the attention of critics and audiences.
3. Louis de Funès (1914 – 1983)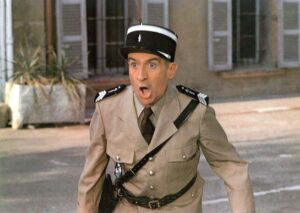 Louis de Funès is one of the most popular French comedy actors. As a comedian he had no equal. He went down in cinema history thanks to a series of films about an amiable gendarme, a typical Frenchman from the south, in which he appeared for 20 years: "The Gendarme of Saint-Tropez" (1964), "The Gendarme in New York", "The Gendarme Gets Married", "The Gendarme Takies Off", "The Gendarme and the Extra-Terrestrials", "The Gendarme and the Gendarmettes" (1982). He also appeared in such comedies as "The Mad Adventures of Rabbi Jacob" or "The Wing or the Tigh?" (1976).
4. Yves Montand (1921- 1991)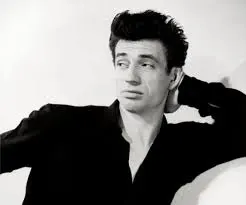 Yves Montand is a French actor with Italian roots who began his career on the stage. He was promoted by Edith Piaf, with whom he was privately associated. He made his film debut in 1944, and became famous for his role in Henri-Georges Clouzot's drama, "The Wages of Fear" (1953). He was married to a well-known French actress, Simone Signoret. Notable creations in his artistic output include roles in the films "The Red Circle" (1970) by Jean-Pierre Melville, political films by Costa-Gavras, such as "State of Siege", 1972.
5. Gérard Philipe (1922 – 1959)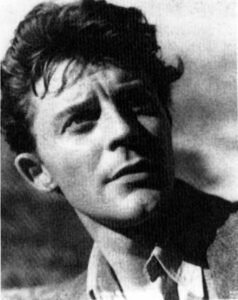 Gérard Philipe was the most famous European actor of the 1950s. Thanks to his exceptional physical features, he embodied the type of romantic young man. He made his debut in M. Allegret's "Les petites du quai aux fleurs" (1943), but his fame came with the role of Prince Myshkin in the film adaptation of Fyodor Dostoevsky's "The Idiot", directed by Georges Lampin. Another great success was his creation in Claude Autant-Lara's "Devil in the Flesh". Other high-profile incarnations of the French actor include roles in the films "Fanfan la Tulipe" (1952), "All Roads Lead to Rome" (1949), "La beauté du diable" (1949) and "Beauties of the Night" (1952).
6. Michel Piccoli (ur. 1925)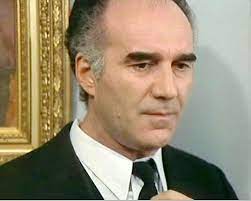 Michel Piccoli rose to fame after his role in J.L. Godard's Contempt, and his participation in the television play "Don Juan" (1965) earned him the love of French audiences. He appeared in Luis Bunuel's major films "Diary of Chambermaid" (1964), "Belle de jour" (1967), "The Discreet Charm of the Bourgeoisie" (1972), and "The Phantom of Liberty" (1974).
He also appeared in the works of Costa-Gavras or Jacques Demy. In Claude Sautet's "The Things of Life" (1970) he formed a famous screen duet with Romy Schneider. His role in "La Grande Bouffe" (1973) and his portrayal of a painter in The Beautiful Mischief (1991) have gone down in cinema history. The actor's artistic achievements are impressive. He has a Palme d'Or and a Silver Bear to his credit.
7. Michel Serrault (1928 – 2007)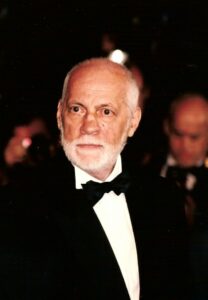 Michel Serrault made his debut in Henri-Georges Clouzot's famous "Diabolique" (1955). For many years, however, he remained unnoticed. His career breakthrough came with his great roles in the films "La cage aux folles" (1978) by E. Molinaro, where he played a homosexual, and "Garde à vue" (1981) by C. Miller.
Most often he played mature men who are trying to spice up their lives. Particularly significant was his performance in the film "Nelly and Mr. Arnaud" (1995) by Claude Sautet. Here he played an old man in love with a beautiful woman (played by Emanuelle Beart), for which he was awarded a third César.
8. Jean-Louis Trintignant (ur. 1930)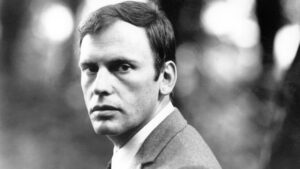 Jean-Louis Trintignant is one of the leading French actors who gained popularity after playing the husband of the girl played by Brigitte Bardot in Roger Vadim's "And God Created Woman" (1956). At the time, the actor was the lover of Bardot, who had just left her first husband, the director of the film, for him. Many years he created similar roles of sensitive young men, such as in R. Vadim's "Dangerous Liaisons" and V. Zurlini's "Violent Summer".
The breakthrough in his career turned out to be the film "A Man and a Woman" (1966) by C. Lelouch, where he played a mature widower experiencing another love. He was awarded the Silver Bear for his role in "The Man Who Lies" (1968). His performance in "Z" Costa-Gavras was awarded the Palme d'Or at Cannes. Of late, he has risen to the heights of acting – he won a European Film Award and a César Award for "Amour" (2012).
9. Philippe Noiret (1930 – 2006)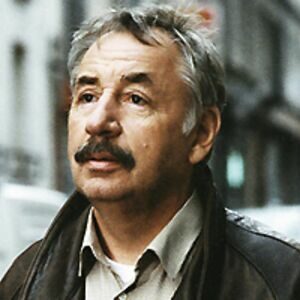 Philippe Noiret, a famous French actor who began his career by performing in cabarets. His breakthrough in film biography came with the role of a transvestite in the film "Zazie dans le Métro" (1960) by Louis Malle. Fame, meanwhile, came after the picture "Very Happy Alexander" (1968), where he played a man passionate about affluence and the charms of life.
He later created similar roles in in Marco Ferreri's "La Grande Bouffe". He appeared in many of Bertrand Tavernier's films, and won his second César for his performance in his "Life and Nothing But" (1990). One of his most recognizable creations is the character of a cinematographer in Giuseppe Tornatore's "Cinema Paradiso". He won a Phoenix and a BAFTA statuette for it.
10. Jean Rochefort (ur. 1930)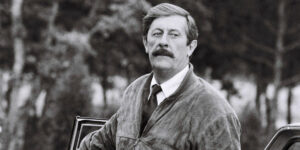 Jean Rochefort is a very popular French cinema actor, known primarily for his comedy roles. He gained fame in the 1970s, including after his performance in Luis Bunuel's "The Phantom of Liberty" (1974).
His greatest recognition came with his collaboration with Yves Robert, which began with the comedy "The Tall Blonde in the Black Shoe" (1972). He was twice awarded the César, although not for comedy roles, but for historical and war roles in films: "Let Joy Reign Supreme" (1975) and Crab-Dobosz (1977). Rochefort's recognizable creations also include appearances in the films "The Hairdresser's Husband" (1990) and "Prêt-à-Porter", where he played the police inspector, Tantpis.
French Actors
11. Alain Delon (ur. 1935)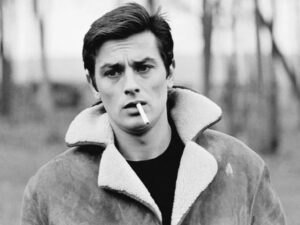 Alain Delon is a world-famous French acting icon. He made his film debut in Y. Allegret's When a "Send a Woman When the Devil Fails" (1957) and almost immediately became France's first amante. He played in some of the greatest directors, such as Rene Clement ("Purple Noon", 1959), Luchino Visconti ("Rocco and His Brothers", 1960 and "The Leopard", 1962) and Michelangelo Antonioni ("L'Eclisse", 1962).
Great performances also came in the films "Le Samouraï", "Le cercle rouge" and "The Swimming Pool" (1969), where he starred with his great love from his youth, Romy Schneider (See Romy Schneider and Alain Delon – Forever Engaged). Until the 1990s, he was France's most recognized and acclaimed actor. Since 1983, he has lived in Geneva. He is currently not involved in film projects.
12. Jean-Paul Belmondo (ur. 1933)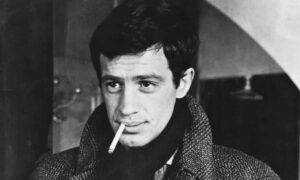 Jean-Paul Belmondo is another great French actor. After his great role in Jean-Luc Godard's "Breathless", he gained status as a charismatic New Wave star. His specialty was playing rough, somewhat cynical men, who at the same time have a kind of romanticism and inner honesty. At Godard's, he also starred in the famous "Pierrot le Fou" (1965), where he partnered the beautiful Anna Karina.
He also appeared in cloak-and-dagger films such as Cartouche (1961), comedies adventure (e.g. "Up to His Ears") or war films (e.g. "Is Paris Burning?" by R. Clement). In the 1970s, Jean-Paul Belmondo completely changed his film image. As an appealing tough guy, he began to appear mainly in entertainment cinema, e.g. "Ace of Aces", "The Professional" or "The Vultures".
13. Jean-Pierre Léaud (ur. 1944)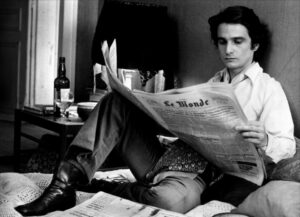 Jean-Pierre Léaud is a French actor who bravely began his career as a teenager in Francois Truffaut's acclaimed film "The 400 Blows" (1959). He then became a youthful icon of the French New Wave, epitomizing an unhappy childhood. Other important creations came in the films "L'amour à vingt ans" (1962), "Stolen Kisses" (1968), and "Love on the Run" (1979). He also appeared in significant roles in J.L. Godard (e.g., "Masculin Féminin"). His image as a counterculture hero was cemented by his performance in J. Eustache's "The Mother and the Whore" (1973).
14. Daniel Auteuil (ur. 1950)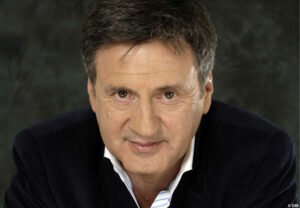 Daniel Auteuil began his career in comedy. His performance in "Jean de Florette" (1986) revealed his talent for dramatic roles, and what's more, he was awarded a César and a BAFTA statuette. Another great performance, awarded with a European Film Award, he created in "A Heart in Winter" (1992), where he starred with his wife, Emanuelle Beart.
He won the Palme d'Or at Cannes for "The Eighth Day" (1996). Here he played a man whose chance encounter with a man suffering from Down syndrome changes the way he sees the world. Auteuil, however, performs not only in dramas. He's equally adept at costume cinema, especially playing dark characters like P. Chereau's "Queen Margot" (1994) and the "Marquis de Sade" (2006).
15. Jacques Dutronc (ur. 1943)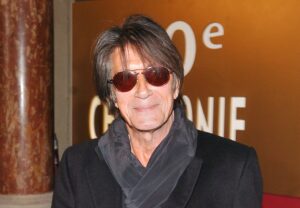 Jacques Dutronc is a distinctive French actor who has built his image as a performer of unfussy original songs. He likes to take care of his public image: he often appears with a cigar and wearing dark glasses. His first film role was in 1973, in the picture Antoine and Sebastien. Among the actor's most important roles are those in films: "My Nights Are More Beautiful Than Your Days" (1989) by Andrzej Żuławski, Mado by C. Sautet or "Sauve qui peut" (la vie) (1979) by J. L. Godard. He won a César for his excellent performance in "Van Gogh" (1991).
16. Gérard Depardieu (ur. 1948)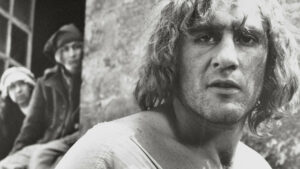 Gerard Depardieu is one of the most recognizable French actors, often referred to as the "French Robert De Niro." His first major film was "Les valseuses" (1974), where he starred with Jeanne Moreau. After that, his career developed at a rapid pace and was rich in prestigious awards. He won the César twice: in 1981 for his participation in "The Last Metro", where he starred alongside Catherine Deneuve, and in 1991 for his role in Jean-Paul Rappeneau's Cyrano de Bergerac.
The latter performance also earned him the Palme d'Or at Cannes and an Oscar nomination. He gained great popularity for his roles in such films as "Green Card" (1990), in which he played a French immigrant who marries an American woman (played by Andie MacDowell), and in the series of Asterix and Obelix pictures.
17. Jean Reno (ur. 1948)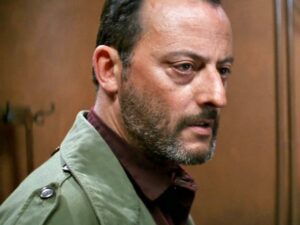 Jean Reno (owner: Juan Moreno y Herrera Jimenez) is a very popular French actor of worldwide fame. He made his debut in 1979 in Costa-Gavras' The Shining of Womanhood. He gained international recognition after participating in Luc Besson's films such as "The Big Blue" (1988), "Nikita" (1990), and his performance in the cult picture "Leon: the Professional" (1994) became a hallmark of his acting. In it he played a professional assassin who, despite his profession, is able to find layers of empathy within himself and sacrifice his life for a teenage girl. Jean Reno also created famous creations in such films as the comedy "The Visitors" (1993), "Ronin" (1998) and "The Pink Panther" (2006).
18. Vincent Cassel (ur. 1966)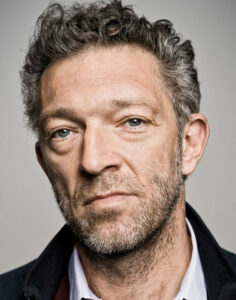 Vincent Cassel is a French actor of international fame. His screen debut took place in 1989, in the film "Les cigognes n'en font qu'à leur tête". The breakthrough in his career was his role in the drama "La haine" (1995), directed by Mathieu Kassovitz. Another high-profile film starring him was Irreversible, where he played a husband searching for the rapist of his wife, played by Monica Belucci. Privately, he was married to this Italian actress for 14 years. His recognizable roles in American productions include those in "Ocean's Twelve" (2004) and "Ocean's Thirteen" (2007) and "Black Swan" (2010).
19. Christian Clavier (ur. 1952)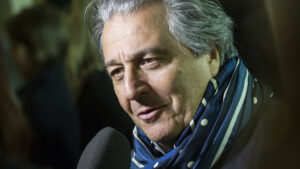 Christian Clavier is an actor who made his film debut in "L'An 01" in 1973. Among other roles, he appeared in the popular children's and teen film series Asterix and Obelix vs. Caesar and Asterix & Obelix: Cleopatra's Mission. His greatest popularity came with roles in comedies alongside Jean Reno: "The Visitors" (1993), "The Visitors II: Corridor of Time" (1998), "The Visitors III: Bastille Day" (2016).
20. Samy Naceri (ur. 1961)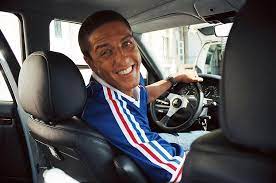 Samy Naceri is a French actor with Algerian roots on his father's side. His greatest fame came with his role as a cab driver in the series of popular comedies "Taxi", directed by Luc Besson. In 1999, he earned a César nomination for one of these roles. In turn, he was awarded the Palme d'Or at Cannes for his performance in Rachid Bouchareb's "Days of Glory" (2006), an Algerian Oscar nominee.
Share "The Best French Actors – 20 Greatest Actors from France" with your friends.